Preparing for Kindergarten
Children ages 4-5 are at an important and exciting time in their life - their last year before kindergarten. Ensuring your child is well prepared for kindergarten is critical to their future academic success. That is what our K4 program is all about - preparation for Kindergarten.
Our K4 Program introduces your child to more of the things they will experience in kindergarten. We provide your child with an engaging and inspiring learning environment that encourages development, curiosity, and builds confidence. We expose our students to a variety of learning experiences including visual, auditory, hands-on, and off campus educational opportunities.
Reading, Writing & Boosting Confidence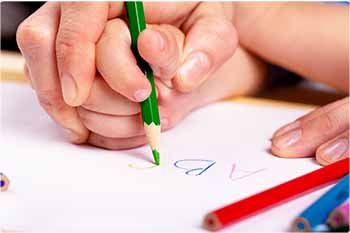 Through the Abeka curriculum your child will be taught letter recognition, letter sounds, number recognition, sentence writing abilities along with reading short stories. A variety of activities and worksheets are given to help emphasize letter sound correlation and short vowels and hard consonants. Additionally, we offer assessments that help the teacher and the parents to understand the progress their child is making and where extra attention is needed. The goal of the K4 Program is for every child to be able to write their name by themselves as well as read short, simple stories. We prepare your child with a solid academic foundation that they can build on, so when they start kindergarten they start with a healthy understanding of kindergarten curriculum and good self-confidence.
"Out-of-the-Box" Learning Opportunities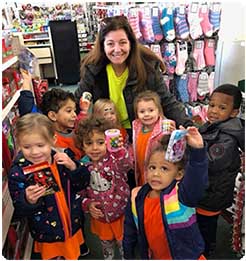 We do not limit our program to one teaching venue or method, but rather provide a virtual banquet of educational choices. We offer exciting, academic-based field trip opportunities that enhance lessons from the classroom. In the past, we have taken field trips to the Zoo, the local library, a working farm and, around Christmas, a trip to Dollar Tree to learn about giving to others who are less fortunate. K4 preschoolers have also attended plays like "The Cat in The Hat" and taken nature walks in the spring to learn more about nature and the seasons.  At Lee Christian Preschool Academy we go to great lengths to teach "outside the box" so your child gets the best educational opportunity available.
To learn more about our K4 Program and all the opportunities it entails, contact us.
A disciple is not above his teacher, but everyone when he is fully trained will be like his teacher.